The Windows 365 "Cloud PC" service was launched this week, but Microsoft had to stop free trials due to high demand. The platform reached its maximum user capacity after one day of registrations.
"We've seen an unbelievable response, but we need to pause our free trial program while we provide additional capacity," explains Scott Manchester, director of software management for Windows 365.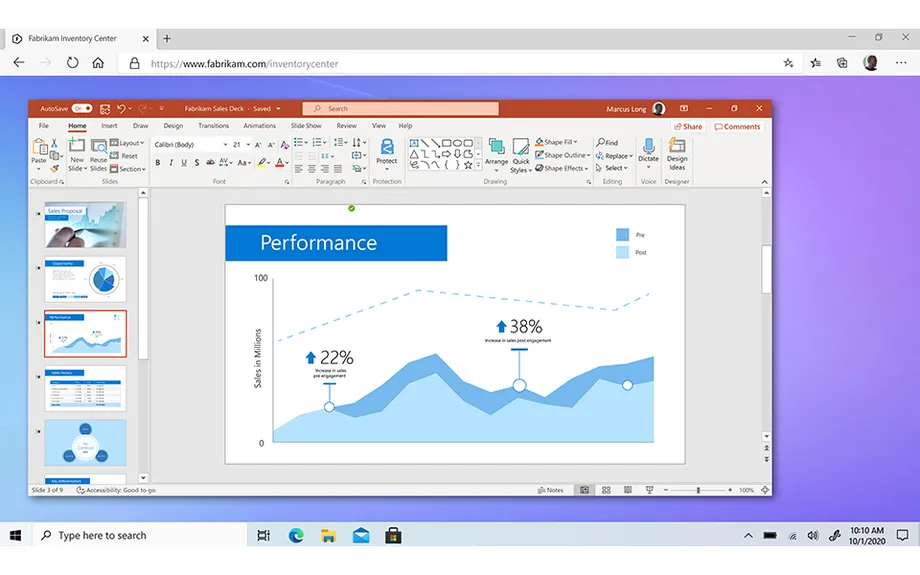 With "PC in the Cloud", the user accesses Windows 365 through the browser.Source: Microsoft/Disclosure
Cloud computer rental
Available only to companies, the demand for the "PC in the Cloud" was greater than expected by Microsoft. The platform, which is part of Windows 365, allows you to rent computers in the cloud with different CPU, RAM and storage options.
Like streaming video, one uses the web browser to access a virtual machine running Windows 10 or Windows 11. The platform is available for devices with macOS, iOS, iPadOS, Android and Linux.
In Brazil, the service offers monthly subscription plans starting at R$200 per user for small and medium businesses, while the values ​​for larger companies start at R$177 per month. So, the company has virtual systems available with 2 vCPUs, 4 GB of RAM and 128 GB of storage.
To find out more information about PC in the Cloud in Brazil, the TechWorld made a brief guide on subscription values ​​and settings. Check out!